Getting to Know Kenny: A Student, Creative and a Ambitious New  Team Member at X-Center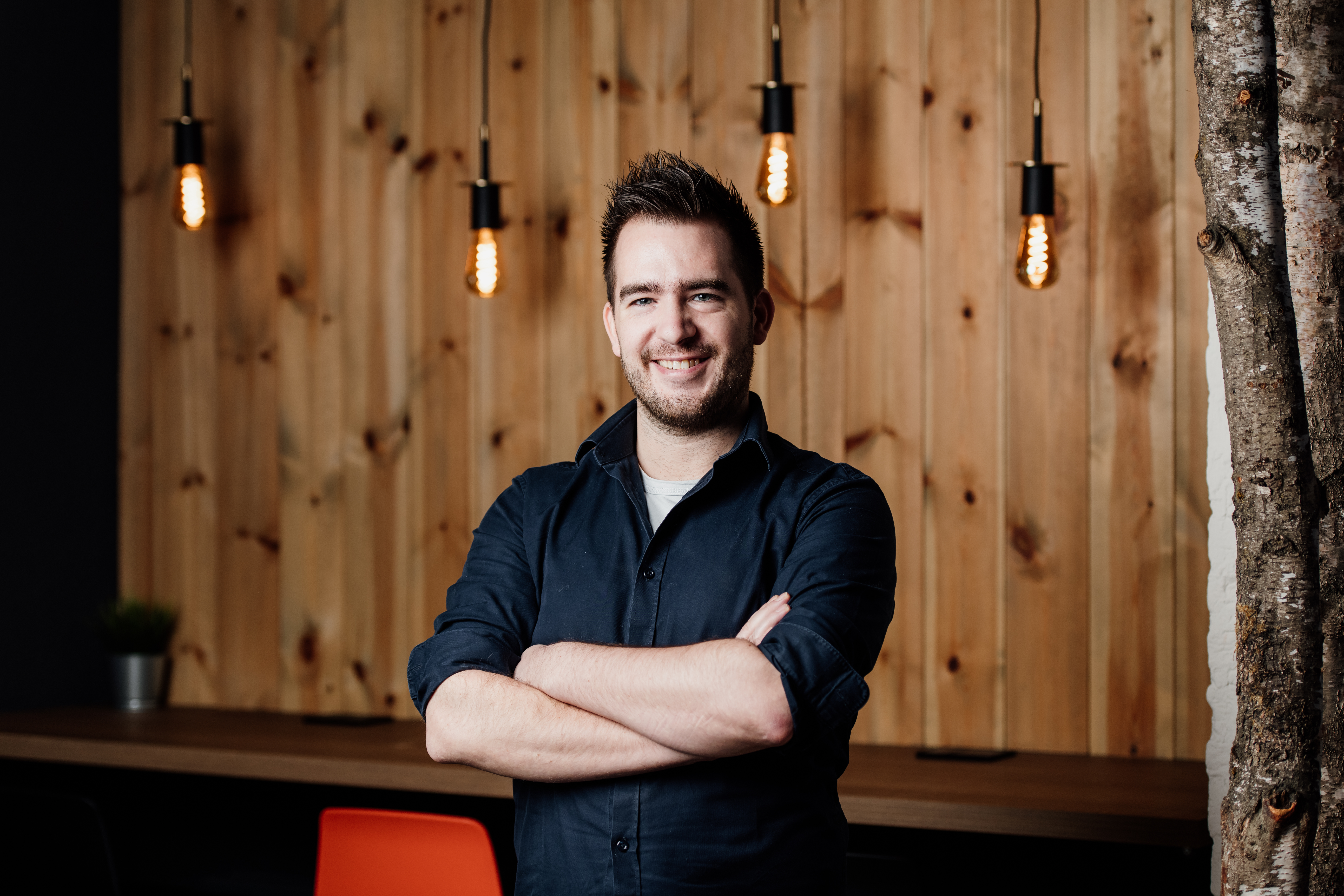 We are very pleased to welcome our new co-worker Kenny to our team. We made some questions for him to answer. With these answers, you'll get to know him as well! 
What is your name?
My name is Kenny Montulet and I'm 33 years old.
What are your hobbies?
I have a lot of hobbies! I play handball, play the drums, play on my guitar and sing. I have heard that several employees also make music as a hobby in addition to their work. We should start a band.
Are you still studying besides working at X-Center?
Basically, I'm still studying. I am now working on the last period of this study. At college, we are currently working on mobile app development. When this is completed, I will work towards my graduation. From now on, I will graduate after sixteen weeks. The last four weeks of these sixteen weeks is all about finishing my graduation assignment. The topic of this assignment is currently being discussed with Zuyd Hogeschool together with X-Center. Most likely it will be a development assignment for a BI solution on top of the OpenText applications. The purpose of the assignment is, of course, that I learn from it, but also that X-Center benefits from it.
What is it like to combine school and work at X-Center?
So far, it is going well. I don't have deadlines with clients yet. This makes me feel comfortable because right now, I'm getting trained at ease. I feel like a slower pace is crucial right now and gives me more self-confidence about my work. I do work on some assignments for clients, but not all of them on my own. This makes me feel like I'm doing something useful for the company. This allows me to continue rowing in calm waters, so to speak. X-Center takes me as a student into account. I am guided calmly. I also learn many new aspects about my profession at X-Center. Aspects that I have not really learned from my education.
What do you think about the team?
I like the team very much. The team is very helpful to each other. I always get an answer right away if I have any questions. I noticed that the employees really know what they are talking about. I feel happy within the team. According to my employer, I fit in well. The workplace has a calm vibe. It's not stressful at all. Of course, the job can be stressful. For example, when we face an important deadline for projects but overall, the team is not chaotic in a stressful way.
In the past, I worked for my father's company. Because of this, I know how a company should be organized and how you should look at people in general. As a result, I have gained knowledge about different characteristics of people. Hereby, I know that the permanent team of X-Center is a core you can build on.
What are your future plans?
I became a software engineer because I like to create. I like making things. Also, another hobby of mine is game design. I work a lot with unreal engine and unity engine. Ideally, I would like to have my own game design company. Something with games. Whether this will be from a boss or independent, I don't know yet. If all goes well this would be the ultimate dream. For now, I want to become more confident in software engineering in the future. I want to gain more experience and learn more about the field I'm working in now. I want to continue programming in the future. It depends on where my path leads and where I'm going. Whatever it is, I will tackle it 100%.
Thank you Kenny for answering these questions. We wish you the best of luck with your graduation assignment. We are looking forward with reference to your future plans and your involvement within X-Center.